The seventh edition of the Lärm Mix series is hosted by Rotterdam electronic producer Tommie O and her narrative, noughties nostalgia-tinged sound collage on celebretism and heteronormativity "I Like Rockstars". She writes: "This is a special mind-control healing mix crafted especially for the Lärm mix series by my shadow avatar SATŒNA. A catharsis screaming the pain and hurt from being misguided by the narratives programmed in my little girl's brain about love, admiration and aspiration. Get comfortable and WASH HIM OUT during this hour with me."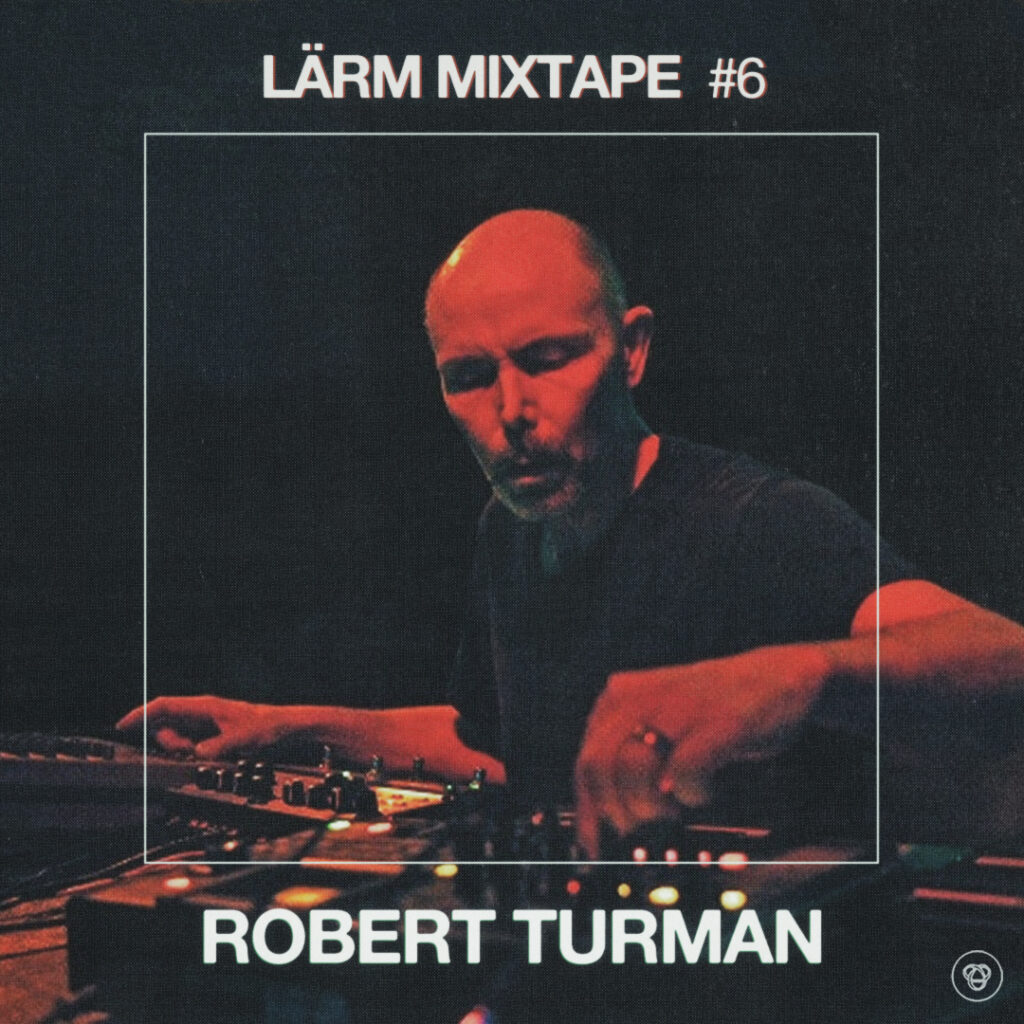 The sixth edition is being hosted by American underground pioneer Robert Turman whose work has been called "the square root of so much foundational DIY music" (Boomkat). Exclusively for this series, he put together a mix of his newest releases Il Planetario (recorded at Ravenna Planetarium in Italy), Euro 1 & 2 as well as previously unreleased material. Despite its total of 16 parts, every fragment here seems to be melting into one another, resulting in an hour-long, dreamlike amalgam of hazy, dissociative atmosphere consisting of (his patented) crunchy, heavily textured, often nostalgia-inducing ambient loops. To keep it real and pure here: We're truly honoured to have the opportunity to feature Turman and at the same time to shine a light on his more recent output. 
Photo: Mark Rietveld
01. Hannover 1
02. Insula 1
03. Ravenna 1
04. Mayhem 1
05. Hannover 2
06. Aarhus 2
07. Ravenna 2
08. Verona 1
09. Hannover 3
10. Insula 2
11. Ravenna 3
12. Kraak 2
13. Ravenna 4
14. Tarzo 2
15. Hannover 4
16. Mayhem 2
The fifth edition of the Lärm Mixtape Series is being hosted by German rhythm & noise duo Symbol Worship. For Nemesis I, a Lärm-exclusive live set, they've boiled down the moody broadband sound of their debut album to a somewhat purer affair. The taste for overdrive and killer 80s snares seems to be even more prominent here when they hammer out their quasi-techno over a shadowy backdrop of enigmatic samples and effects. Hints of Death Grips gleam through this blissfully ripping mix, as does the bouncy, elastic electro-havoc of Curley Schoop or Container. A keeper!
1. Unterm Baldachin des  Sonnengottes (Lärm & Gestalt Remix)
2. They Have Arrived
3. Octothorpe (Lärm & Gestalt Remix)
4. Backalley
5. Proximity Alert
Introducing the fourth edition of the Lärm Mixtape Series. This time around it is being hosted by French underground legends Vox Populi!. Bandleader Axel Kyrou dug deep in his record collection to create "Il Viaggio Immobile", a warm and breezy 30 minutes of 1970s Italian prog music. This set – ranging from esoteric pop to analogue electronics to progressive rock (without the noodling) to dreamy folk inflections – is pre-echoing the sound of his own band a few years later and might work best on a Saturday morning with a cup of hot coffee and an opulent breakfast fantasy in mind.
1. Le Orme – Miei Sogni
2. Francesco Battiato – Areknames
3. Picchio Dal Pozzo – Merta
4. Gruppo 2001 – Paesaggio
5. Picchio Dal Pozzo – The Town
6. Sensation's Fix – Cold Nose Story
7. Il Rovescio Della Medaglia – Absent For This Consumed World
8. Il Rovescio Della Medaglia – Ora Non Ricordo Più
9. Francesco Battiato – Propiedad Prohibida
10. Girolamo Ugolini – Ritorsione
11. Osanna – Stanza citta
12. Adriano Monteduro – Preludio
13. Aktuala – Chitarre E Piffero
The third edition of the Lärm Mixtape series is being hosted by Tel-Aviv techno producer Low Order. Right out of the gate, this 60-minute set pulls no punches with its proper, negative, "let's go downstairs again, eh?" industrial stomp, before fizzling out into a noisy electro bounce. A sepia-tinged, brutalist British Murder Boys-informed dancefloor excess that could work in the big room as well as in scuzzy underground clubs. Sweaty palms guaranteed!
The second edition of the Lärm Mixtape Series is being hosted by Berlin-via-Granada-via-Athens duo Phallucipher and their "Creature Of Abstraction" – a 50-minute sub-bass journey of genuine mystery that finds the sweet spot between the cinematic concrète sounds of Étant Donnés and the ritualistic pulsing rhythms of early Zoviet France. Headphones are indeed recommended!
The first edition of the Lärm Mixtape series is undoubtedly super fun. It's almost like you're waking up on a sunny Saturday morning with an opulent breakfast fantasy in your mind before you instantly realise that there is only some filter coffee and three eggs in a carton left. And that is already something, after all.
1.
Intro (Johnny J x Lärm)
2. Sandra Cross – Crazed Up
3. Leroy Ace Miller –
Teacher
4. Delroy Edwards – Heart and Soul
5. Steve Poindexter –
LSD
7. Michael Forshaw –
Pounder
8. Nurse With Wound –
Earthwork
10. Matt Warren –
Bang The Box (Bang The House Mix)
11. Problem House –
Syncage Trouble
12. DJ Python –
Te Conocí
13. Bintus –
Point Counter Point
14. Carl Finlow –
Cascade
15. David Simon –
Transistor
16. Hardtimes –
Never Give Into Love